Effective Treatment for Your Personal Injuries
Personal injuries cause severe pain that can make people uncomfortable and unable to perform their daily activities. You don't have to continue living with pain. Visit Dr. Aaron Barnes of Barnes Chiropractic in Elkhart, IN, for proper diagnosis and pain management.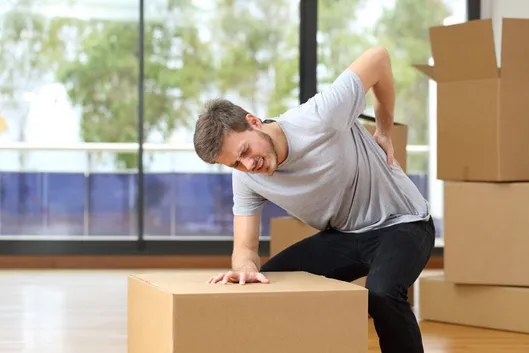 Types of Personal Injuries
The types of personal injuries vary from one person to another, depending on the cause. However, the most common ones include the following:
Spinal cord injury – A complete spinal cord injury can cause paralysis of the four limbs or half of the body, leading to immobility. In addition, intense pain in the spinal cord, loss of sensation, and difficulty in moving legs or arms are some of the signs of spinal cord injuries.
Neck Injury – Neck injuries cause prolonged neck pain, making it hard to turn your neck around flexibly while performing your daily duties. Neck pain can lead to frustration, anger, and depression, keeping you from enjoying time with family and friends.
Joint injury – Joint injuries, such as dislocations, bone fractures, and whiplash, lead to intense pain, limited range of motion, joint instability, and joint deformity that make your life uncomfortable.
Work injury – Work injuries, like slips and falls, account for about one-third of the personal injuries at the workplace. This type of accident can lead to head injury, bone dislocation, and broken bones, causing severe pain and immobility.
Sports Injury – Sports injury occurs due to overuse or exerting excessive pressure on the part of the body. Common sports injuries include sprains, bruises, strains, and joint injuries. However, seeking the help of a chiropractor could be better for proper pain management.
Car accidents – Auto accidents are a common cause of personal injuries, affecting the spinal cord, neck, and joints. Most doctors recommend a spinal adjustment to relieve patients from pain.
Treatment for Personal Injuries
When you walk into our chiropractic facility in Elkhart, our chiropractor will conduct a physical exam and may take your medical history and conduct imaging tests, such as an X-ray, to identify the affected areas. Then, the doctor will work with you to develop an individualized treatment plan that may include spinal adjustments and other therapies to help relieve your pain.
Contact Us Today
If you or your loved one is experiencing unending pain from a recent auto accident, sports, or work injury, you can trust Barnes Chiropractic in Elkhart, IN, for effective chiropractic treatment. Call us at (574) 295-9355 or go online to book your appointment today.